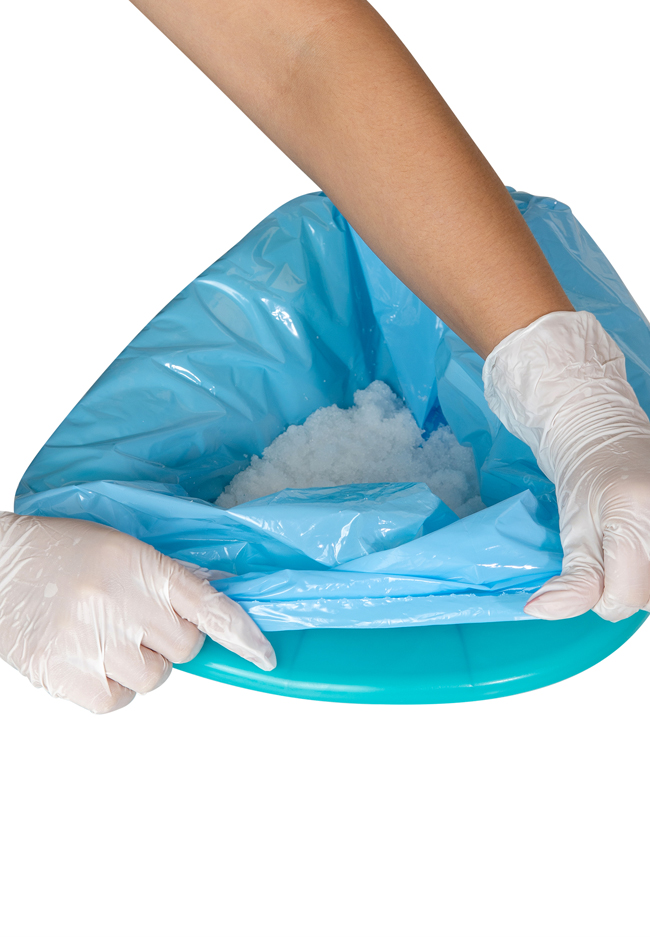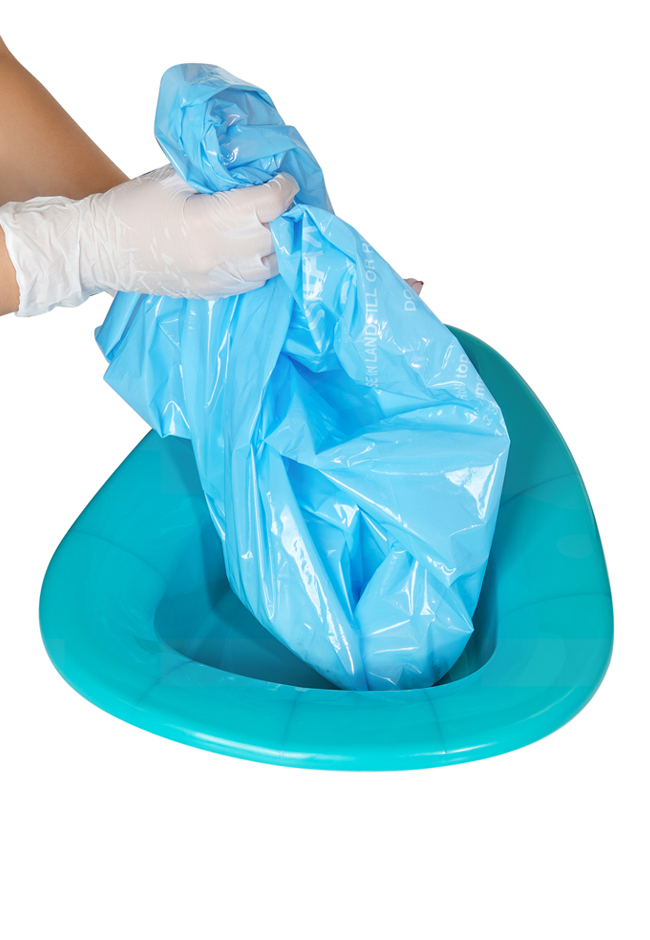 Description
Sani-Bag+® is the most sanitary, safe and environmentally friendly commode or bedpan liner available in the healthcare industry. It's powered by NASA-developed gelling technology that prevents splashes, spills and contact with waste to keep everyone safe and clean. Cleanup is as easy as tying the bag and throwing it away with ordinary trash.
Only Sani-Bag+® contains a deodorizing agent and can deliver a 99.9% effective barrier to prevent diseases such as E.coli, C.diff and MRSA. Sani-Bag+® reduces hospital acquired infections to protect budgets while improving worker and patient dignity and morale.
Sani-Bag+® is ideal for hospitals, hospice, behavioral health facilities, home healthcare, acute care and long-term care.
Request a Sample
Watch a demonstration of
Sani-Bag+® in use.
Available in
10 Pack
10 x 10-Packs
50 Bulk Pack
100 Pack Individually Wrapped
200 Bulk Pack
Included with purchase:
Sani-Bag+®
Poo Powder® gelling/deodorizing agent
Specifications
Each bag gels up to 32 ounces.
Suitable for multiple purposes.
Fits both standard and bariatric-sized bedpans and commodes.
How To Use
Open and then place the liner in the commode or bedpan, exposing waste treatment powder
Make sure contents are towards the bottom
After use, remove the liner by lifting the bag
Then, carefully roll top of bag towards adhesive strip
Dispose of the liner in regular waste container