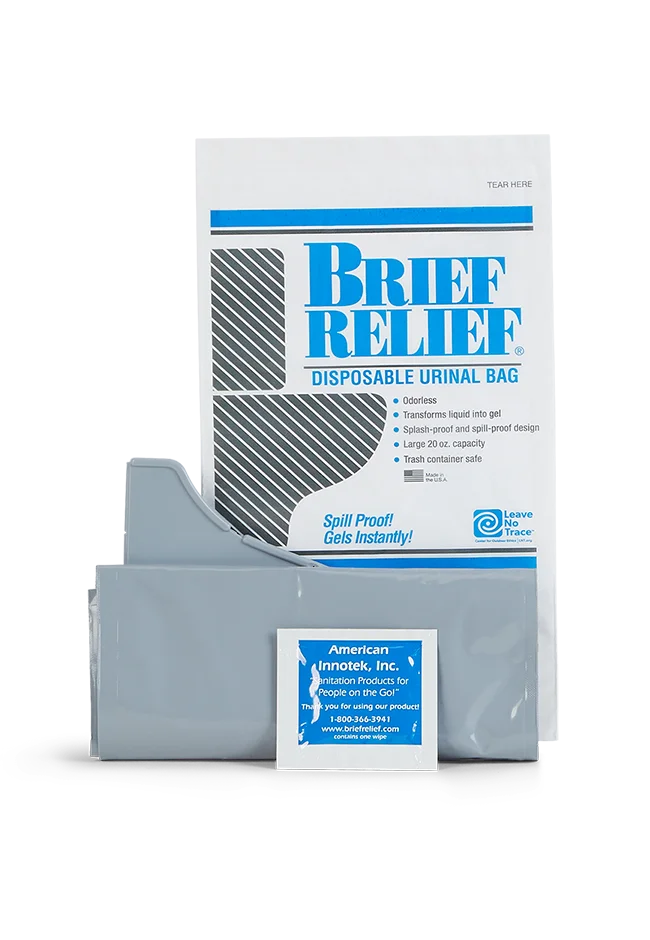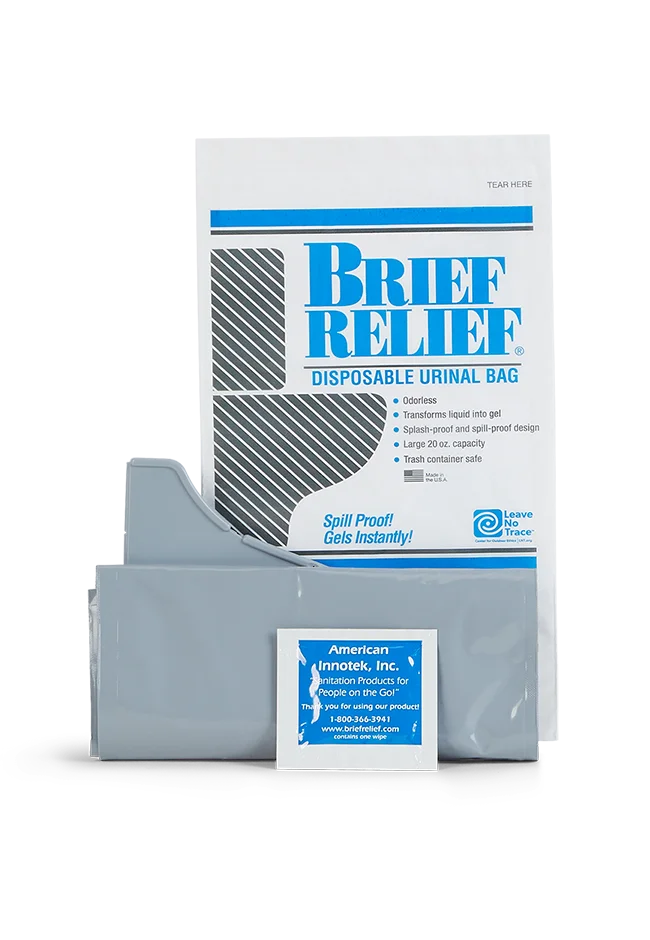 Description
When patients need to urinate urgently and bathrooms are inaccessible or they're bed-bound, the Brief Relief® Liquid Waste Bag is a safe, sanitary solution. The individually packaged bag for liquid waste instantly gels urine for simple disposal without the need for time-consuming cleaning and sterilization. Since the contents are gelled, there's no spilling or splashing, and workers and patients can both avoid contact with bacteria present in urine. This means less risk of hospital acquired infections, better productivity for workers and greater peace of mind for all.
Each bag is built with a triple barrier and liner that lock in waste and odors. Unpleasant smells won't escape, and the bag is puncture-proof. Used bags need no special handling and can be disposed in any regular trash.
The bag is compact enough for storage in any small space. Its unisex design makes it useable by everyone. Toilet paper and sanitizing wipes are included with each bag.
Request a Sample
Available In
Specifications
3ml capacity.
Snap top closure with locking handle prevents contact with waste.
One-way funnel design directs liquid to the bottom of the pouch, preventing spills.
For use with liquid waste only.